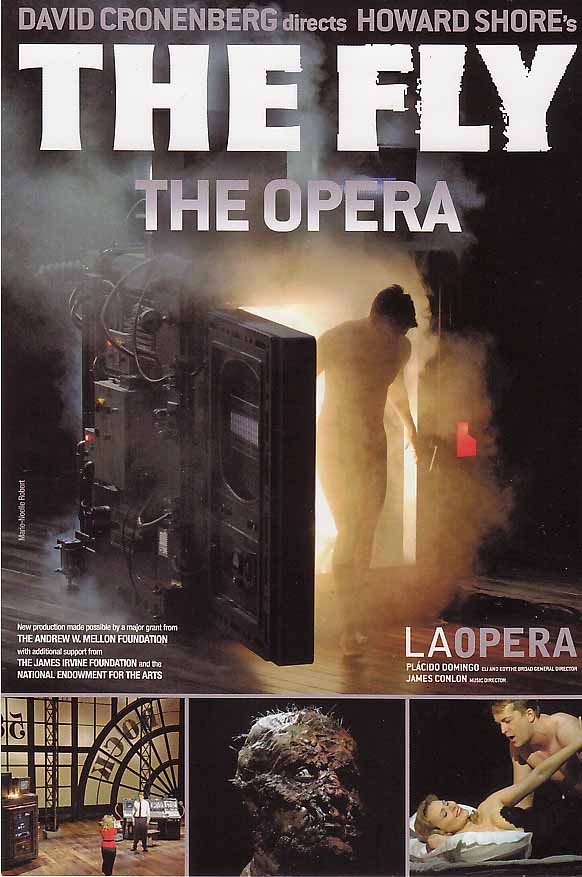 Howard Shore's opera
The Fly
, adapted from David Cronenberg's 1986 horror film (itself a remake of the
1958 film starring Vincent Price and Al Hedison
) will open at the Dorothy Chandler Pavilion in downtown Los Angeles on September 7. There will be six performances only, running through the 27th.
The Fly
made its debut
on at the Theatre du Chatelet in Paris. Cronenberg himself is directing the Paris stage production, with Placido Domingo conducting the orchestra. David Henry Hwang (whose
M. Butterfly
was turned into a film by Cronenberg) supplied the libretto. Shore, of course, scored the film version, from which he sampled a couple of themes. Other veterans from the film on board for the opera include creature effects designer Stephan Dupuis and costume designer Denise Cronenberg. Sets are by Dante Ferretti (SWEENEY TODD), lighting by A.J. Weisbard.