The Nuart Theatre will be screening a new 35mm print of Jim Henson's fantasy flick LABYRINTH for one week, starting Friday, July 27. Also on the bill is Bill Plympton's animated short subject "Shuteye Hotel."
The film, which was written by Monty Python's Terry Jones, co-stars Jennnifer Connelly and with a herd of Muppet trolls and goblins, inspired by the word of Brian Froud.
Designers Brian and Wendy Froud will appear in person, along with actor Toby Froud, for the 7:30pm screening on Monday, July 30.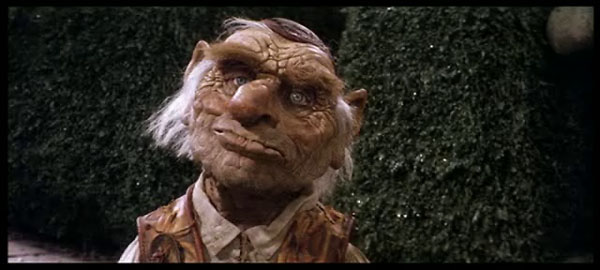 One of the Frouds' creations in LABYRINTH